Do You Ever Experience
Feeling disconnected between money & your purpose
Not earning enough money through your

 

job, business, or investments.

 

Feeling like something is blocking you from pursuing your passion and creating your personal success

Losing relationships & friendships over money 

Thinking or saying: "I'm working so hard but nothing ever seems to get done."

Worry you will run out of money

Feeling guilty spending money on yourself

Making excuses why you cant take a day off or a vacation just for the hell of it

Under charging for your services

A lack of willpower to follow through with business projects & ideas 
✨ 

7D Energy Healings can help you remove money blockages in order for you to vibrate at the frequency of prosperity & abundance leading you to create the impact and income for the betterment of all involved

✨
Using What You Have Learned From The Healing Session You Will: 
Make more money as a result of success
Build a strong connection to your purpose 
Develop a deep inner knowing your services are worthy of high compensation or worthy of a high paying salary
Clear energy blockages that have been stopping you from pursuing your passion and creating your personal success

Feel nudges to take inspired action moving you forward on your path to success

Feel confident investing & creating wealth
Spend & Save your money wisely
Trust your inner guidance leading you to create more money through ideas, investments, & opportunities that flow easily and effortlessly 
Take massive inspired action to quantum leap your bank account and goals quickly 

Believe the universe wants to bring money  you easily and effortlessly to you

Standing back and observing what is happening in your life without having an emotional reaction like fear take over your money & business decision making
Receive healing through time and space (including past lives and ancestral healing)
During an energy healing, Bre will channel 7th dimensional Ahai energy into your body to remove blockages and receive information where the blockages came from so they will not return again. When you do the energy work behind your money problems, you actually heal and fix the root issue. Your money issues will be a thing of the past. 
7D energy is very powerful and can facilitate rapid transformation. 7D Energy can promote physical, emotional, energetic, and spiritual healing, realign the energy body, reactivate your intuitive abilities, raise your vibration, amplify your manifestation practice, and reactivate your cosmic DNA. 
To learn more about energy healing, grab Bre's Free Energy Healing Guidebook where she digs into the science behind clearing the energetic blockages to create more impact and income needed to shift the world into a higher state of consciousness for the betterment of all involved. 
Free Guidebook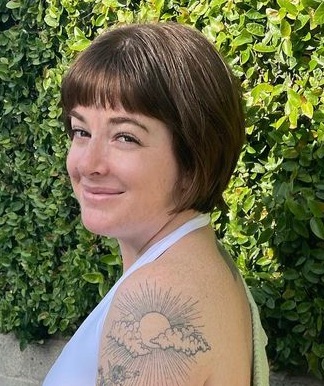 Margaret
Bre was able to channel raw and true information to inspire me to be better.
Bre was able to visualize imagery through her mind's eye that brought me closer to being happier and healthier. This information helped me reflect on the decisions I was making on a daily basis.
Since the energy healing I have taken inspired action to quit vaping. I have been a nicotine addict for almost 16 years. With the information Bre received during the session I was able to pivot into forgiveness and strive for better.
Taylor
The healing session gave me chills.
I knew instantly what needed to be healed, what my purpose continues to be, and my overall role in letting it in.
I would 10/10 recommend an Energy Healing Session with Bre to others because it will truly bring such clarity to your circumstances and upcoming path.
Lisa
After my session with Bre I feel like I could take on anything in the universe throws at me.
I feel like all the negative thoughts and beliefs have been replaced with loving, fun energy.
 Bre brings such a kind and gentle spirit to the session making you feel comfortable and produces great results!
Logan
It was such an enjoyable experience! It has been 2 weeks now and my mindset and energy has improved significantly in all areas of my life.
I highly recommend anyone to give it a shot. It will only enhance your life for the better!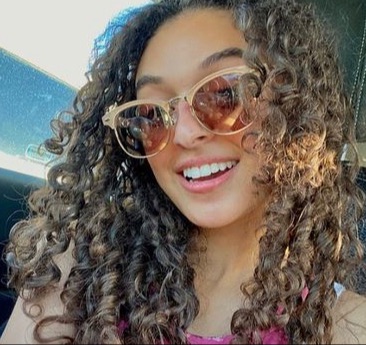 Ghaydaa
After the session I felt as if all the negativity that was clogged within myself had finally left.
I feel clean and more like myself.
I honestly feel like I'm in a new state of mind, perhaps even a new body. 
Kristi
The biggest change is my Restless Leg Syndrome that occurs every night without fail. Since my session, I have only had to take medication 1 night out of 30 since my healing session with Bre. I consider this a great outcome.
Frequently Asked Questions
What Does An Energy Healing Session Look Like?
What do I need to bring to a healing session?
How many energy healing sessions will I need?
Can you perform a virtual energy healing session?
Will this truly impact me?
What The Energy Feels Like During The Session